Director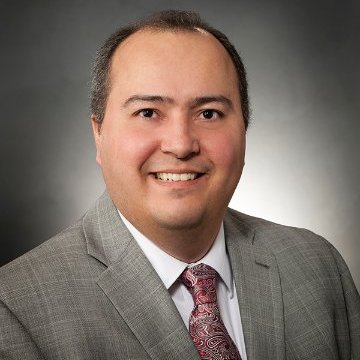 Ricardo Silva is a Professional Engineer and has a MBA. He has more than 20 years of international experience in the Energy (Oil & Gas, Mining and Power Generation) and Factory Automation sectors with strong sales, business development, operations, leadership and management backgrounds.
He held a senior executive position as CEO at Quickthree Solutions Inc. (ABEX 2014 New Business Venture award), a Saskatoon, Canada based company that was a provider of innovative engineered environmentally friendly technology to large global Oil & Gas companies. In addition, his past experience as General Manager and part of the Executive Team at Mitsubishi Hitachi Power Systems Canada (MHPSC) allowed him to develop international relationships and new business opportunities that led MHPSC to be consolidated as a recognized manufacturing leader and the trusted provider of innovative Energy, Mining, Oil & Gas, Oil Sands and Power Generation solutions primarily in North America.
Ricardo is passionate about new challenges where he is able to share his knowledge and best leadership practices by implementing both strategic and tactical approaches. Prior to MHPSC, throughout his career, he contributed, as Vice President, to the success of Siemens Manufacturing Solutions, a Saskatoon based manufacturing company, which was recognized as one of the most successful companies in Western Canada with primary business based on Mining, Oil & Gas, Defence/Military and Manufacturing sectors.
Furthermore, he also worked in senior global management positions for Panasonic, a Japanese multinational electronics corporation, and Asea Brown Bovery (ABB), a Swiss-based high-tech engineering multinational, where he contributed extensively travelling around the world to conduct business related to factory automation and Capital Drilling/Subsea Oil & Gas operations (downstream and upstream).
Working in different countries and understanding the importance of multi-cultural environments and human resources management, he used his professional experience to support companies in changing focus to a broader global vision which motivated him to develop efficient strategies and strengthen sustainable business operations.